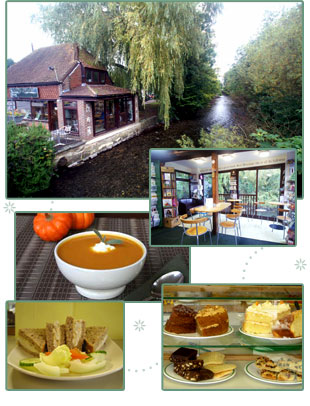 The Coffeeshop offers unique and tranquil riverside seating all year round with outside tables in fine weather. 
It is possible to watch the swans glide by, spot the trout, identify coots and moorhens and be entertained by the ducks dabbling on the river.
Our particular specialities are delicious homemade cakes and nourishing seasonal soups.
We also serve a range of fairly traded quality coffees and teas, along with custom-made fresh sandwiches, toasties, jacket potatoes and more …
A take away service is available for those in a hurry.